And this is why I have a hard time getting behind Seattle. They do this......
You score and then shit out a football for your little dance!
Class act all the way!

Then add the end game scrum.
Stay classy Seattle!
Now with that out of the way....................
I'm not sure if that was the best Super Bowl game ever, or just the best three minutes of Super Bowl ever. It was close throughout and kept my interest with two teams I dislike. The last few minutes were insane and awesome! The greatest fluke catch ever! The dumbest play call ever in the red zone which lead to spectacular interception to seal the game.
I know Russell Wilson is the new hotness, but that has to suck throwing that pick. Why got go fade route ti the corner. WAIT!!! Why the hell not run Lynch three times? Seriously? He needed two yards and his "beast mode" ability was on cool down and ready to pop. Why throw that? It made no sense to pass with a big back, a couple of yards and time.
My biggest question is why did Brady get MVP? If anyone should have gotten it, it should have been Malcolm Butler. His interception was the game for New England. He misses that and they lose. Sure Brady threw the ball and has those baby blues, but seriously? MVP? Give it to the guy who stopped the game winning drive. Malcolm Butler, you know you won the game and were the MVP.
I wondered why they didn't replay the interception. This must have been why.
OUCH!
....and it all culminated in this.
"I'm jumping! I'm jumping!"
As for the commercial spots it wasteland. There were soooo many car ads. Then, if the goal was to make people depressed with ads then good job! The daddy daughter car ad. Hey a domestic abuse spot. Feminine pads making everyone feel bad for the phrase "Throw like a girl." (Never watch Sandlot again people. It is sexist!) The sad puppy and horses beer bit. The biggest being the Nationwide ad. Hey Nationwide! You know what sells insurance? Dead kids. What the frak was that?
The only ad I really was excited about was the Fast/Furious 7 ad. The Rock with a gatling gun after saying "Daddy has to go to work." Awesome! Parachuting cars! Explosions! Music! BOOM!
The Pac-Man maze was sweet. Too bad the internet ruined it a week prior. The Doritos spots were
meh!
Liam Neeson as every character he does now while playing Clash of Clans. I have to watch Blacklist and the NBC version of FX's The Americans? The Walter White bit was alright, but not super funny. What happened Super Bowl ad people?
Well there was this for Game of Big Bouncy Bewbs......I mean Game of War. I don't know what this game is about. I just know that bouncy Kate Upton is bouncy!
Halftime was a thing and there was singing. Not Katy Perry wardrobe malfunction. I was surprised how non -sexy she was dressed. Plus this happened and it made me laugh. Seriously did anyone else not see it this way?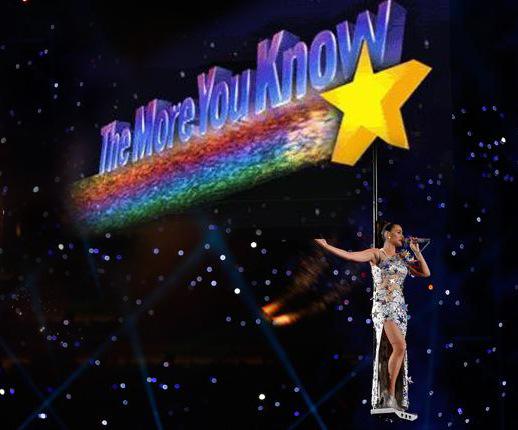 Well it was on NBC.....
Another year of football and now the long drought until next September. At least it was game that was close and had a ridiculous finish.
What do you think of the game Richard Sherman?