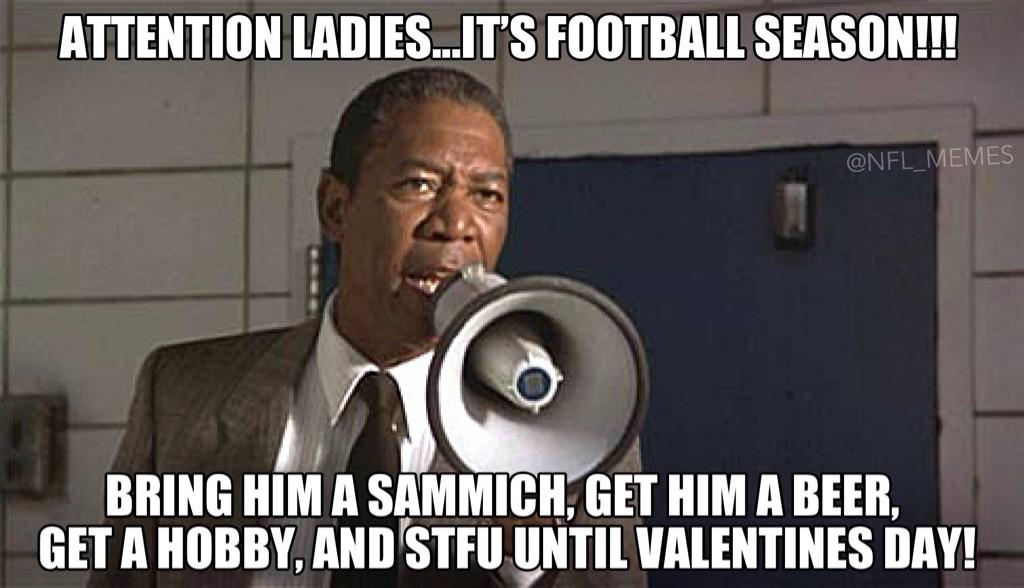 Sunday marked the beginning of my favorite 20 weeks of the year, the NFL football season!
After a glorious Notre Dame dismantling of Michigan Saturday night I was all a buzz for what Sunday would bring.
Well a Bears overtime and surprising defeat. A New Orleans loss as well. A first half Cowboys pants down spanking, and eventual loss. A Patriots loss as well. Hell, even a Chief loss too! Everything was coming up Ian through the football weekend.
May this continue until Dallas realizes they are not America's team. Hell they aren't even 'Merica's team.
Then Denver had the Colts on the Sunday night game. I settled down with pizza, my trusty football, my lady and my dog. I had no idea what to expect and I got two very different games.
The first half was fantastic Denver football. They were playing very well and had a comfortable lead at the half. Peyton looked good and the defense was impressive.
Then the second half they spent trying to clean the poo from their pants. The Colts adjusted and Denver limped along trying not to lose a 17 point lead. After a rough last few minutes they pulled out a close win, but holy crap was that rough. Hopefully they get that 2nd half nonsense corrected and soon. Their schedule this year is rough; unless the Cardinals, Seahawks, Chiefs , 49ers, Chargers and Patriots (who are seven of the first eight games) are pants on head bad.
Who the hell knows what the remaining fifteen games will bring? I do know that I'll be there as I am every year watching,yelling, cheering, groaning and hopefully not breaking something.
Its football season! Embrace the madness!