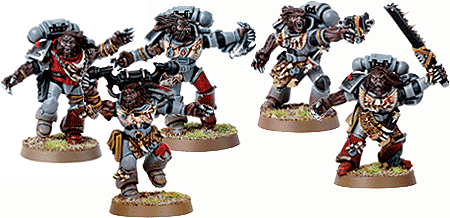 Years ago these are the Wulfen that were released. 
it was all part of the 13th Black Crusade event and they weren't terrible, for that time.
A lot of hair, fangs and claws.
They were part of the lost 13th Company of Space Wolves that came back to fight Abbadon and his goons.
Now they have been re-made and are here again.
The new Wulfen!
Ummm.....what?
Is the guy in the top right corner taking a selfie? Checking his make-up?